White Grits - organic (16oz) - Back in Stock!!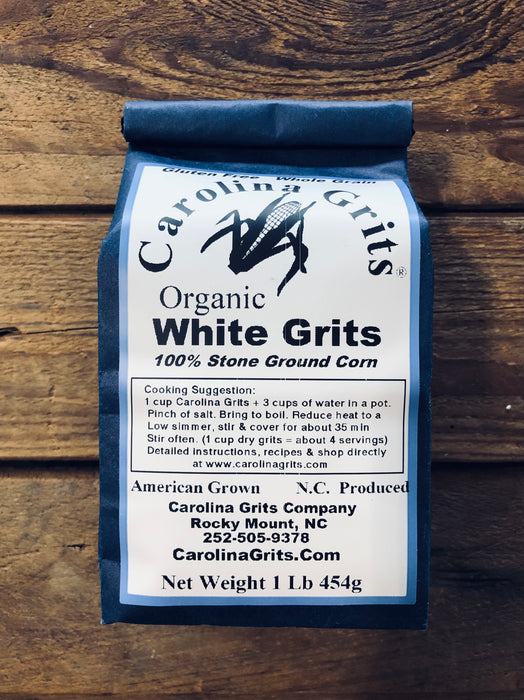 Introducing our small batch Organic White Grits!

Featuring some lovely non-GMO, organically grown white dent corn milled to perfection.  They are creamy and so delicious.  

100% Stone Ground Whole Grain Corn.
16oz bags.  No preservatives.  Gluten-free. 

Our tin-tie grits bags are made Kraft recycled paper and a thin PLA-food based liner. No Plastic.