Sea Island Organic White Grits - coarse ground/slow cook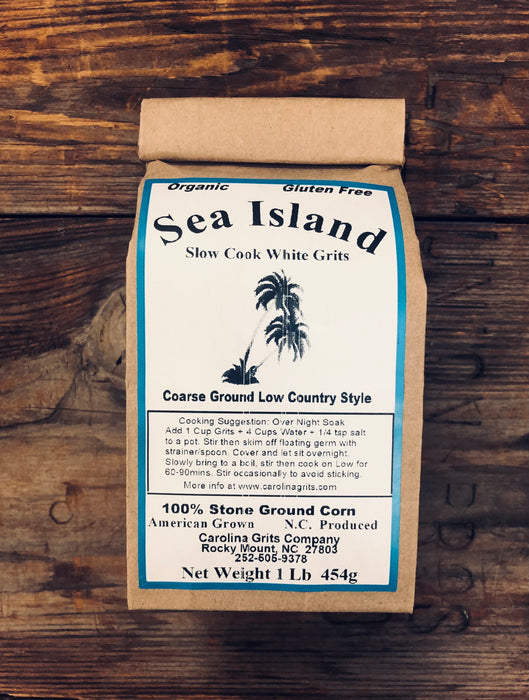 We're excited to announce our new line of Organic Sea Island Grits.

Temporarily out of Stock - more coming mid-November

These are our most coarse ground grits.
We mill small batches of lovely organic white dent corn into these incredible chef grade grits.  

Designed for a slow cook. 
4-6 hours in a crockpot.  Or overnight soak before cooking 2-3 hours on stovetop.  
They are creamy with a perfect toothsome texture.  

16oz Bags.  non-GMO.  Gluten Free and No Preservatives.