Stoneground Cornmeal - organic medium grind (16oz) - Limited Stock!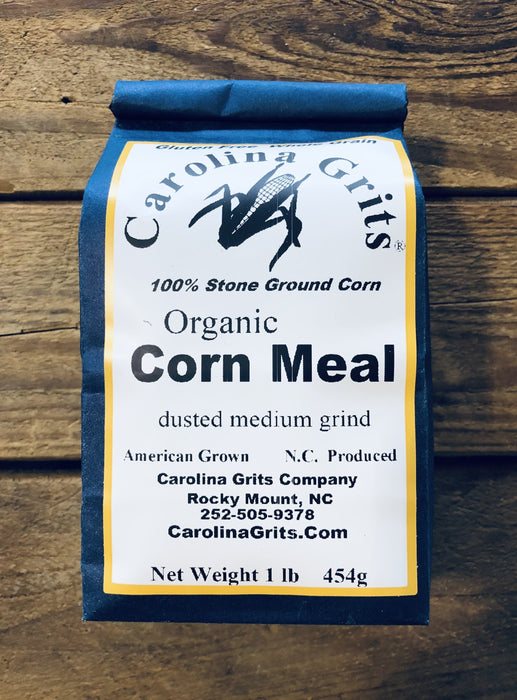 Introducing Carolina Grits Organic Cornmeal 
Traditionally stone ground 
Medium grind 

It's fantastic for cornbread, hushpuppies, muffins or in a fry batter. 
Our signature shifting process removed the smallest dust and corn flour leaving a lovely, rich cornmeal.  

100% stone ground organic corn.  non-GMO 
Gluten-free.

16oz bags.  No preservatives.  
Refrigerate or Freeze to keep fresh.  

In an effort to reduce the use of plastic, our eco-friendly tin-tie bags are made from recycled kraft paper and a food based liner.  No plastic!