Blue Cornmeal - medium grind (16oz) - Limited Stock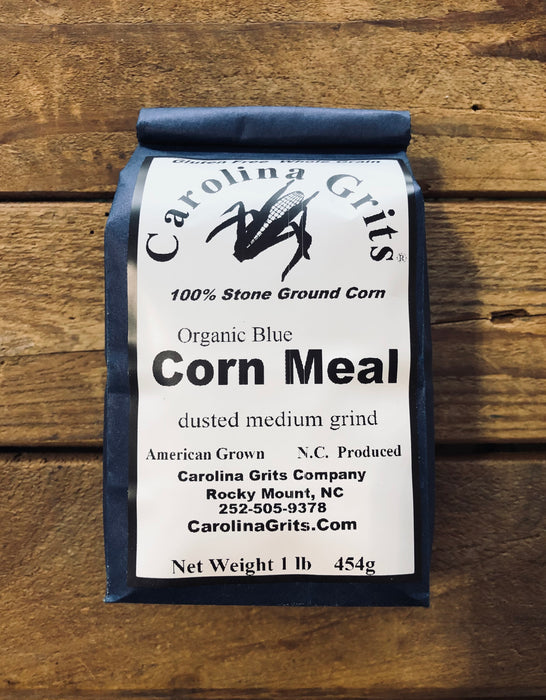 Carolina Grits Blue Cornmeal   

We have a small amount of lovely organically grown blue cornmeal.
It's a perfect medium grind for making delicious cornbread, muffins and hushpuppies.  It bakes up to a lovely blue/purple color.

I've always heard that we eat with our eyes....  just wait until you see blue cornbread  :)

100% stone ground blue corn.  No preservatives.
Gluten-free.  

Our eco-friendly tin-tie bags are made of Kraft paper and food based PLA liner.  It's our effort to reduce the use of plastic in food production.