Sea Island Grits (16oz) - slow cook/coarse ground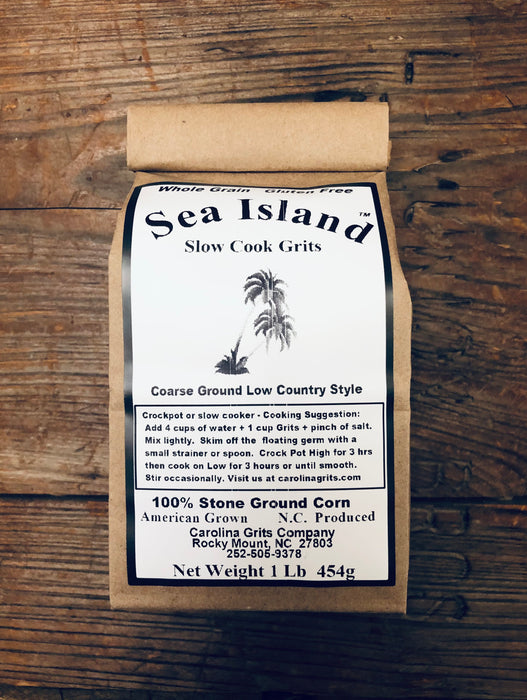 Traditional Stone Ground Grits. 
Coarse Ground Low Country Style. 

These are our most coarse ground grits. 
Designed for a long, slow cook and so very worth it. 
Fantastic in a crockpot or slow cooker. 

16oz Bag. 
100% Whole Grain Corn. 
Gluten Free. No preservatives. 


Our bags are eco-friendly!  
Made of kraft paper and a food based PLA liner with a metal tin tie. No Plastic!!