Carolina Skillet Cornbread Kit - out of stock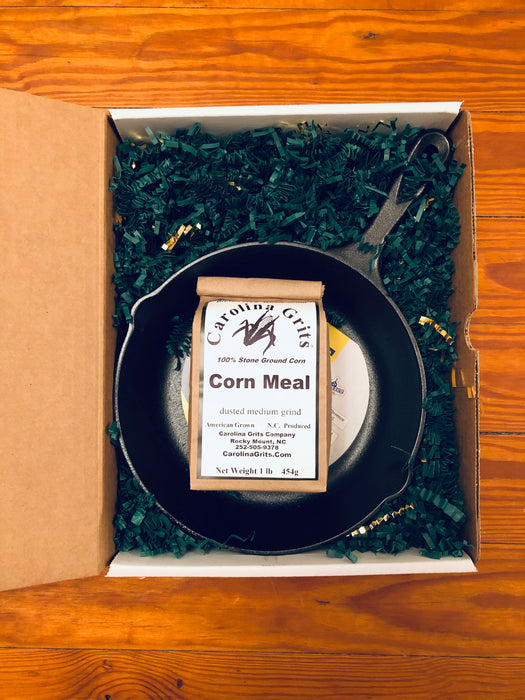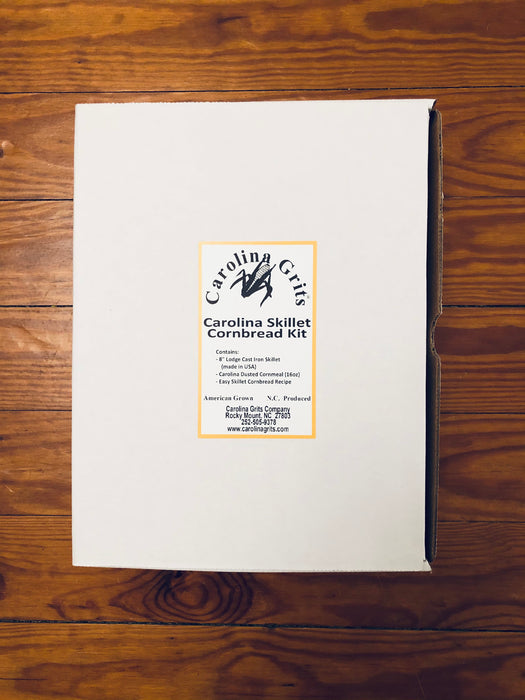 We're excited to introduce our new Carolina Skillet Cornbread Kit. 
A wonderful gift for your favorite food lover.  
Note: gift box packing colors will vary with the season.  

Our kits includes: 
Lodge 8" pre-seasoned Skilled (made in the USA) 
16oz bag of Dusted Medium Grind Carolina Grits Cornmeal
Easy Skillet Cornbread Recipe 

We ship these gift boxes inside of a USPS Priority box.
They ship by themselves.  Limit 2 per order. 
Contact us if you'd like to order more at a time.
$9 for shipments to North Carolina and nearby states.
$14 for West Coast and Central US.

Our Cornmeal is 100% stone ground corn.  Gluten free and no preservatives.
You'll taste the difference.