Carolina Grits Sampler Gift Box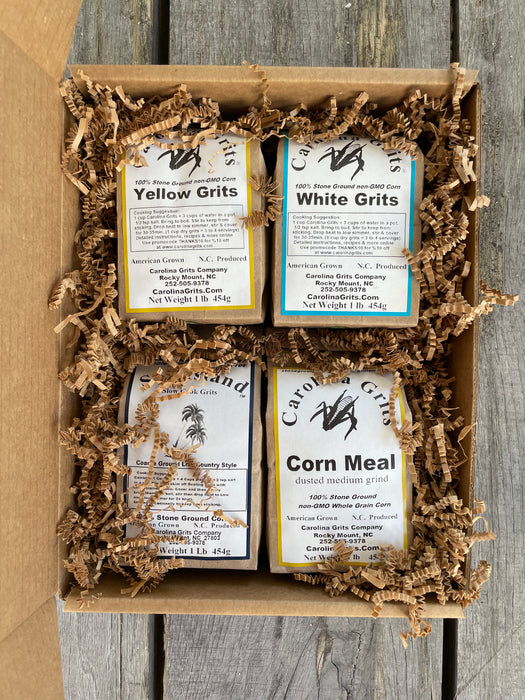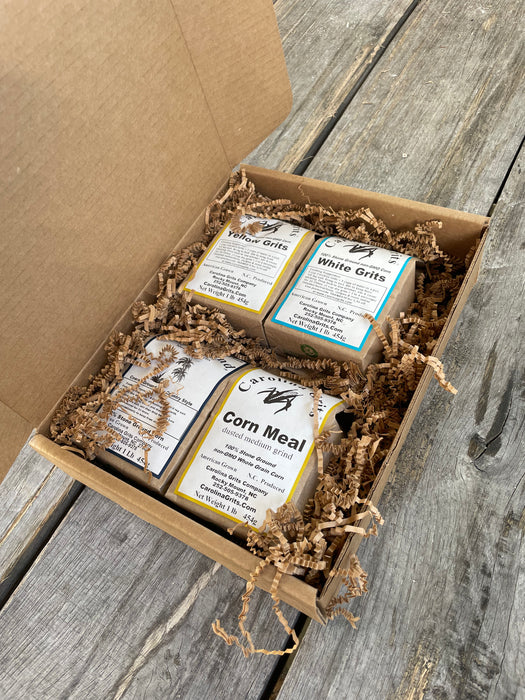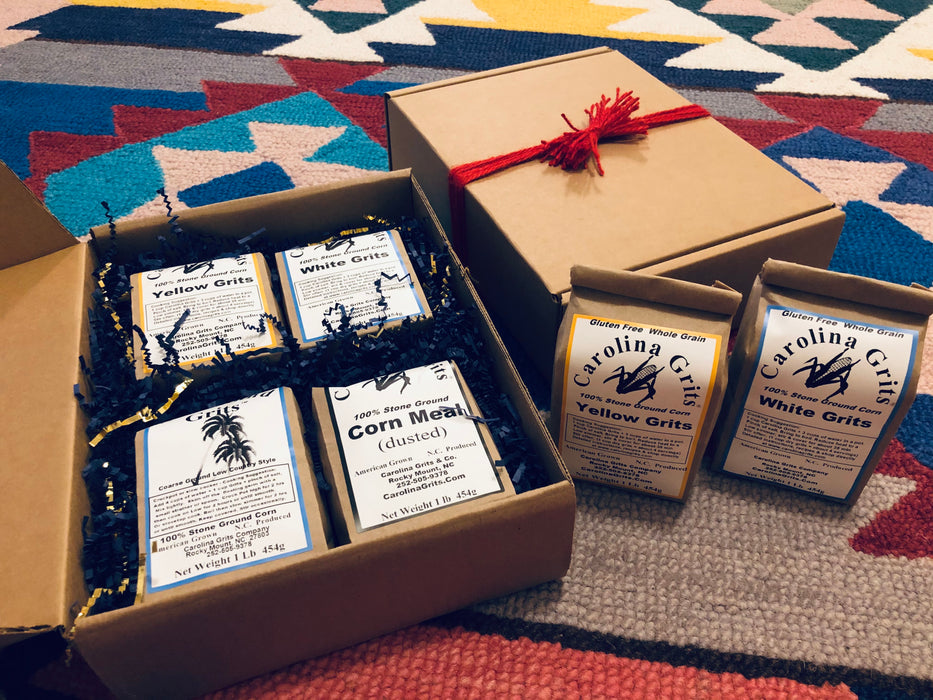 We've boxed up our Carolina Grits Sampler Pack for you. 
Ready to ship anywhere in the US.  

Note: Gift box packing colors may vary with the season.  
We ship these gift boxes inside of a USPS Priority box.
They ship by themselves.  Limit 2 per order. 
Contact us if you'd like to order more at a time.
$9 for shipments to North Carolina and nearby states.
$14 for West Coast and Central US.
Email us for larger orders - carolinagritsco@gmail.com (email)

Featuring 4 of our Stone Ground Favorites:  

White & Yellow Grits (16oz) 
Sea Island Grits (coarse ground) (16oz) 
Stone Ground Cornmeal (16oz) 

The perfect gift for the chef in your family.   

100% stone ground corn.  No preservatives.    
Gluten Free.